Re—gained x Claudy Jongstra x Weved

In summer 2021, Claudy Jongsta approached the new label Re–gained to help think about about her initiative Weved, after which a special collaboration emerged. And Weved Lounge Chair 01 is the result of this collaboration.

The iconic and timeless piece of furniture is a tactile, elegant and comfortable folding chair for both terrace and living room. Composed of recycled hardwood from construction waste and unused Dutch wool, the chair tells a powerful story about the potential of the surplus of our current industry.

The chair is produced in collaboration with wood workshop DZB, the reintegration company of the municipality of Leiden, and Boro Atelier, a textile production studio in Amsterdam that trains status holders and long-term unemployed people with the aim of guiding them to paid work.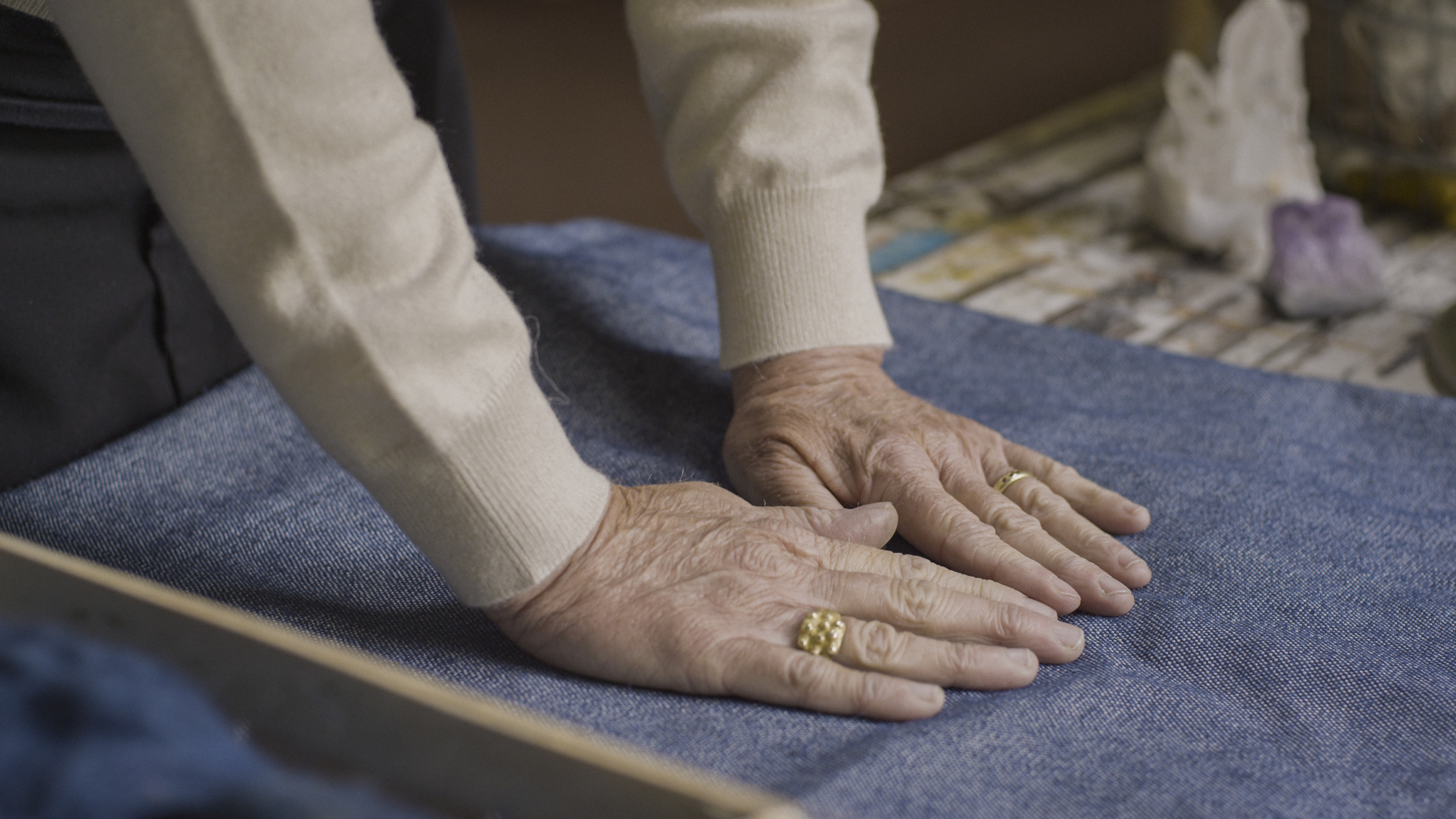 ---
About Claudy Jongstra

Claudy Jongstra is known worldwide for her monumental artworks and architectural installations, whose organic surfaces and nuanced tones reflect her masterful innovations in the ancient technique of making wool felt. Jongstra's oeuvre, often installed in large public spaces, is included in many international museums as well as private and corporate collections.
In 2001, Jongstra established her studio in the rural North of The Netherlands, where she began a sweeping ecological experiment in the local landscape. Maintaining a flock of rare, indigenous Drenthe Heath sheep (the oldest breed in Northern Europe) and cultivating a specialized dyers' botanical collection garden, Jongstra creates a completely sustainable chain culminating in her artworks.
As Jongstra's artistic practice expands, so too does the impact on her region. Collaborating with local farms, schools, and social programs, and drawing on a deep respect for the interwoven narratives of people, land, and tacit knowledge, Jongstra actively reimagines and revitalizes the local landscape from monocultural production toward a more diverse, inclusive, and ecologically-just model.
claudyjongstra.com
---
About Weved

Weved is an initiative of artist and designer Claudy Jongstra and Stefan Koper with which they draw attention to Dutch wool. At this moment the wool of most Dutch sheep herds is destroyed, while it is a great natural material with fantastic qualities.
Weved developed a sturdy fabric from Drenthe heath sheep. Since there is no longer a wool industry in the Netherlands, the wool is processed and dyed with natural dyes in collaboration with Studio Claudy Jongstra, spun in Ireland and then woven into a beautiful quality fabric with the Enschede artisan weaving mill Ter Kuile. Weved is therefore not only an initiative to reintroduce Dutch woolen textiles, but also to bring the crafts around them back to life, and to contribute to biodiversity in the landscape by cultivating biodynamic dye plants.
www.weved.nl